The world's a big place, and despite the fact that almost everyone celebrates Christmas things are naturally going to be a little bit different abroad. In fact you could even say that some Christmas traditions are weird – really weird! I'm going to take you on a little journey around the world and show you a couple of my favourites – some are funny, some are scary, and some are just downright bizarre!
Ah, it's that most magical time of year again! The cities and towns are full of lights, the Christmas markets are in full swing and the shops are bursting to the seams with last-minute shoppers. It's even more beautiful when the snow starts to fall…well, if the snow starts to full I mean, but my favourite bit about Christmas is the tradition – the same silly little things that you do every year with your family, like putting on that one festive album during Christmas dinner, or going to the same pub on Boxing Day, or even leaving a carrot and some milk for Rudolph on the doorstep. But what about the rest of the world? Take a look at some of the most crazy Christmas traditions in the world.
Crazy Christmas Traditions in the World
Netherlands, Belgium & Luxembourg | Japan | Estonia
 Italy | Sweden  Wales | South Africa | Austria | Germany | Australia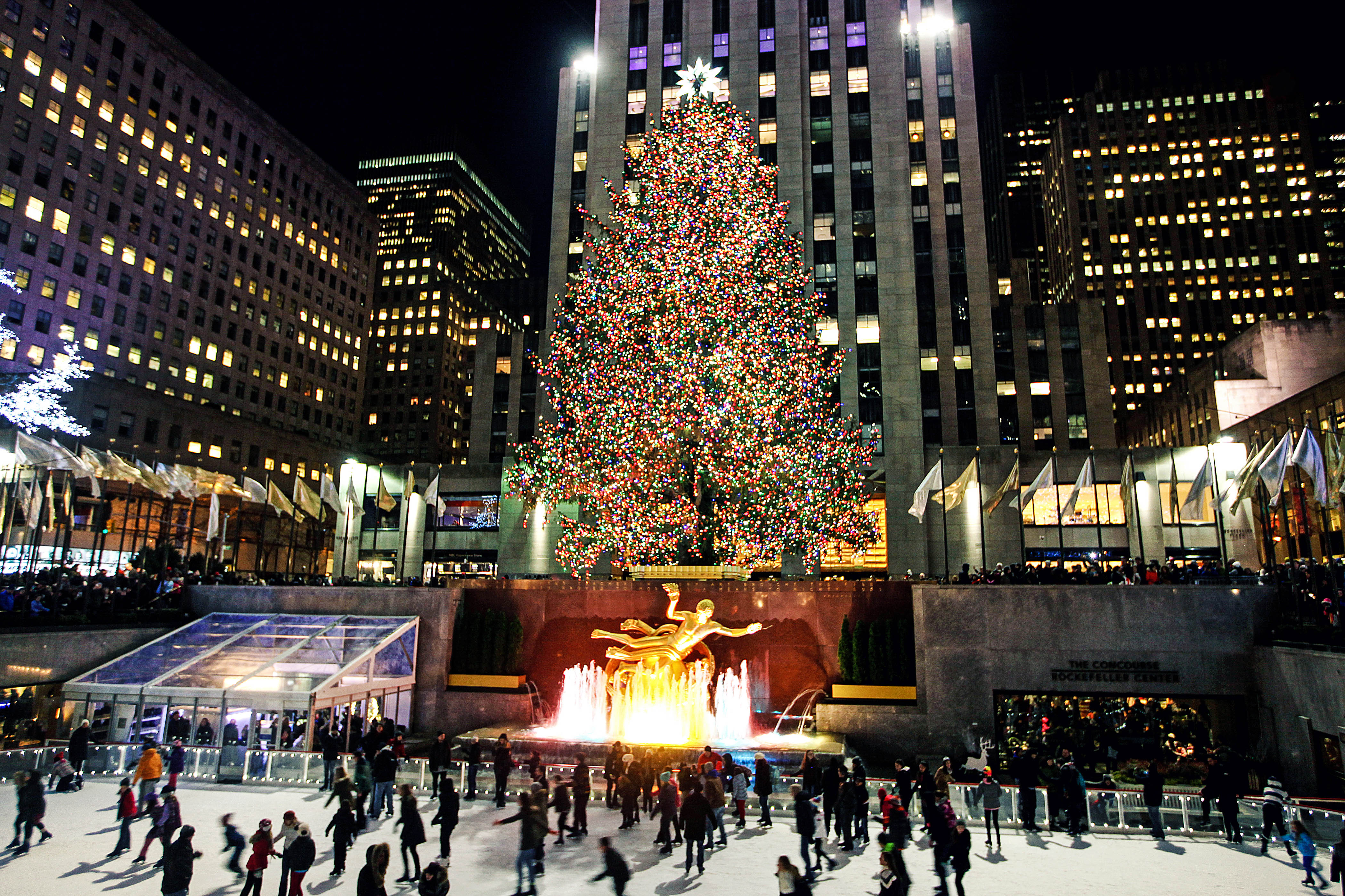 Black Peter (Zwarte Piet), the Netherlands, Luxembourg and Belgium
Probably the most controversial of the lot, Zwarte Piet is part of the St. Nicolas' feast celebration which takes place on the 5th December in the Netherlands and the 6th in Luxembourg and Belgium. These characters follow St. Nicolas (or Sinterklaas as he's known in Dutch) as he tours around the town to visit the children who've come to seen him, and they'll hand out sweets and biscuits to them. According to the folklore, Zwarte Piet is a Moor from Spain, which means that the actors who play him put on blackface make up with red lips and short curly hair. As you'd expect this tradition's attracted a lot of controversy in the Netherlands due to racist implications.
KFC, Japan
On Christmas day, it is actually fried chicken that is the most popular. There was a advertising campaign in 1947 where KFC came up with 'Kentucky for Christmas'. It is now the norm for people to eat mainly KFC at Christmas and to even order in advance!
Sauna life, Estonia
In Estonia they celebrate Christmas in a variety of traditional, modern and religious ways. One tradition which is particularly crazy to us Brits, maybe, is that on Christmas eve families all gather together in a sauna.
No Santa Claus? – Italy
In Italy, Epiphany is almost more important than Christmas day for the children expecting presents. They hang their stockings up by the fireplace for presents to be left – but not by Santa Claus! They believe that an old lady called 'Befana' brings them. But on Christmas day Santa Claus can sometimes bring small gifts.
Gävle Goat, Sweden
This otherwise quite normal town on the coast of central Sweden is home to probably one of my favourite Christmas traditions of all time. In the centre of town a massive straw goat is built wrapped in red ribbon – it's meant to represent the Yule Goat, a Scandinavian symbol of Christmas. That sounds pretty normal you may be thinking, but here's the thing – ever since 1966 vandals have been burning it down almost every year! The poor council have gotten more and more desperate to try and stop it, fireproofing and building fences around it, but despite that crafty people have been finding ways to torch it. In fact one year it was burnt down 6 hours after it was built! You can see for yourself the abuse the poor Gävle Goat has suffered over the years.
Mari Lwyd, Wales
In the Welsh region of Glamorgan there's a very unique tradition called Mari Lwyd. A horse's skull is put on the end of a stick and draped in a while cloth before being paraded around the town. The procession will stop off at houses along the way and try to gain entry to them by taking part in a pwnco with an opponent inside the house – it's kind of like a rap battle, but instead they'll be reciting traditional and improvised verses to music to poke fun at each other. The Mari Lwyd group would be able to enter the house if they win, and with it there'd be more singing, drinking and exchanging of gifts. I can't help but think the horse skull looks really creepy though – did you know that they sometimes put a spring in its jaw so it can open and close its mouth? Spooky!
Deep fried caterpillars, South Africa
Not the usual delicious Christmas food that you're used to…In South Africa it is a tradition to eat deep fried caterpillars of the Emperor Moth – yuck!
Naughty children, Austria
In Austria, St. Nicholas comes on the 6th December to deliver the presents. However, if they have been bad, he will bring along Krampus who is a scary, horned monster in rang and chains who will punish the naughty children!
Gun salutes in Bavaria, Germany
Down in the mountainous Bavarian highlands near the Austrian border, there's a long standing tradition of 'waking' nature from its winter sleep by causing as much noise as possible. Back then people would use anything they could get their hands on, such as ringing bells or rattling chains. Nowadays things are a bit more advanced – large groups of men wearing traditional Bavarian dress use mortars which really make a racket! There's something about seeing all these traditionally dressed Germans shooting guns from a mountainside that I think's awesome! The gun salutes are held at every weekend of Advent and daily during the last week before Christmas. Check it out!
Christmas on the beach, Australia
When we think of Christmas we always think of cold, frost weather, ice and snow. But could you ever imagine spending Christmas on the beach? Well, that's exactly what they can do in Australia – after all you have to remember their seasons are the other way round Down Under! The weather's so warm that some people opt for a BBQ in the sun instead of a more traditional roast dinner or have a picnic in the park, and lots of people head to the beach to soak up the rays. I have to admit that's not a bad way to spend Christmas at all!
Isn't it awesome just how different Christmas can be? It's interesting to see how local folklore can really influence what people do at Christmas – or the weather for that matter! Do you know any more crazy Christmas traditions that I left out? Let me know in the comments below if you think you have a really crazy one!