There are places in the world which will leave you simply speechless. When looking at them you can hardly imagine how Mother Nature managed to create such a phenomenon – one that looks like the crazy ideas of a painter. One such phenomenon are the Marble Caves in Chile.
These unique caves are located on the Lago General Carrera, a large lake which borders the South American countries of Chile and Argentina. The cave's special form was created during the past 6,000 years thanks to the movements of the lake's waves, which has even made it possible to travel through them on a boat. These pictures should give you a little taster of the kinds of crazy things you'll see in the Marble Caves!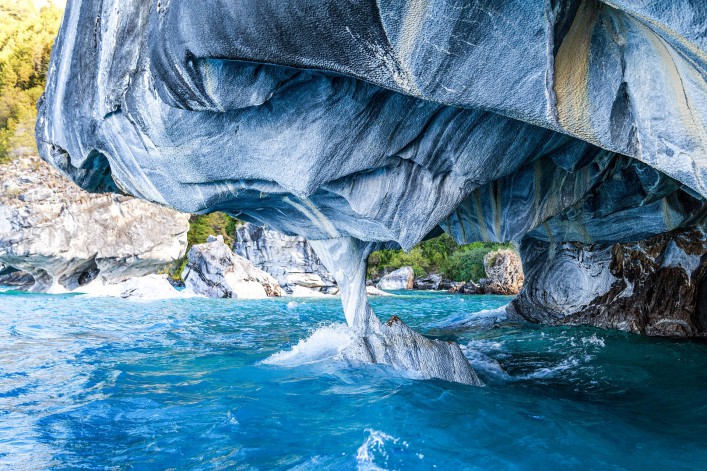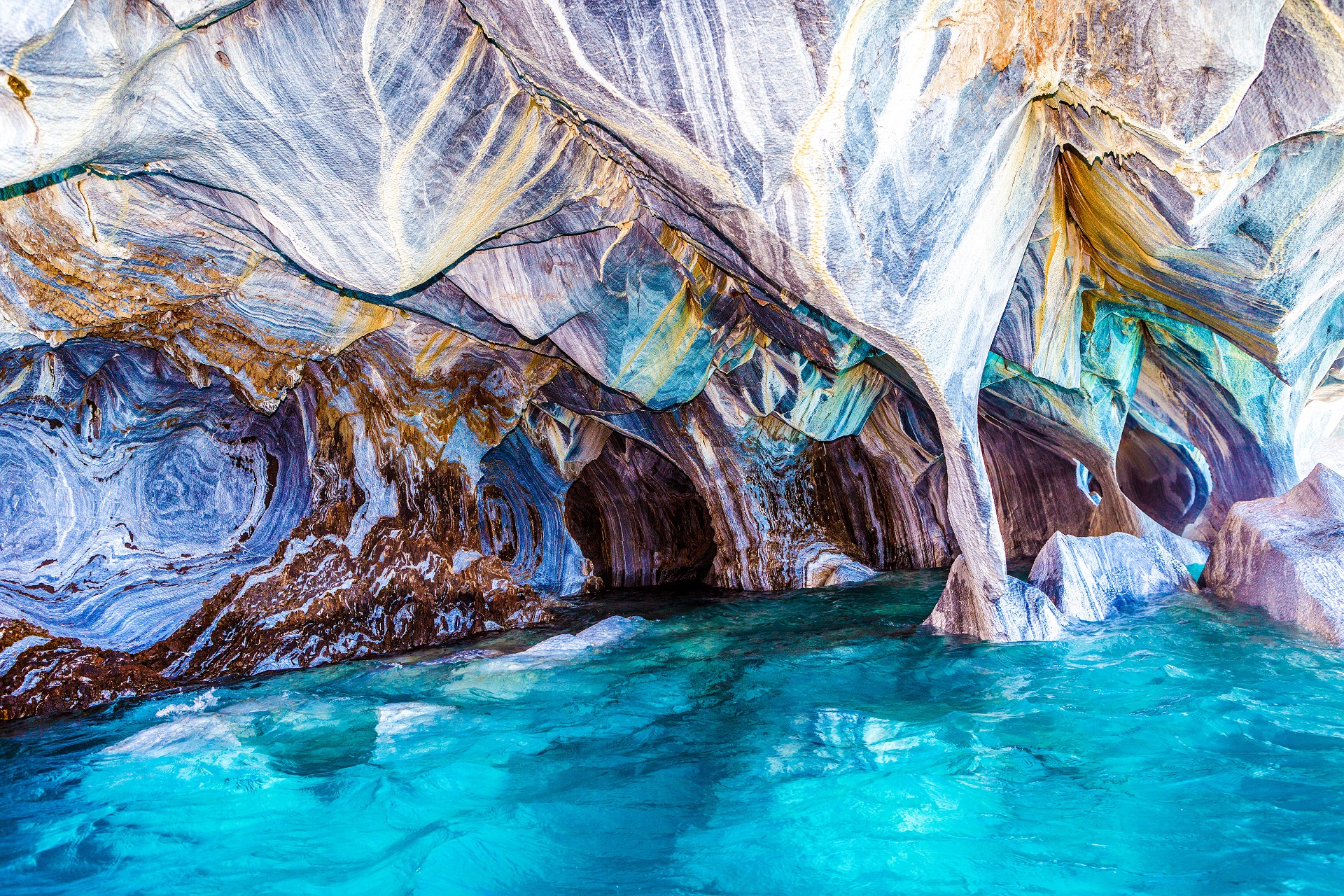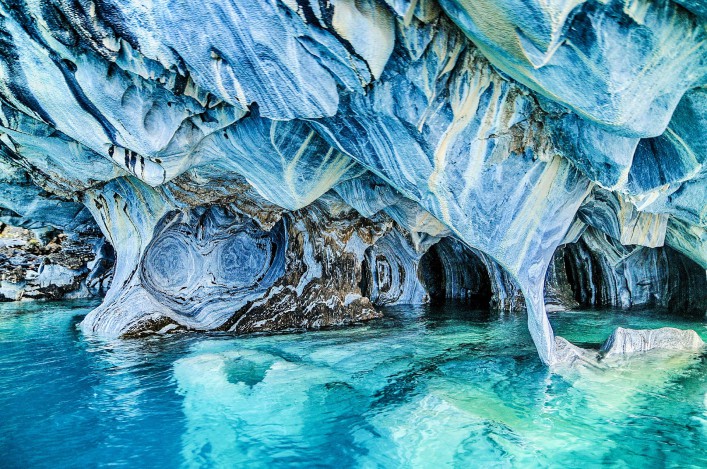 The Marble Caves in Chile – a natural phenomenon
If you're on the move in southern Chile, then you can go on a trip to the Marble Caves from Puerto Tranquilo. On the banks of the lake you'll find numerous boats waiting to take you to the caves in the middle of it. If you'd rather explore the caves by yourself, then you're best to rent a kayak or something similar. Wouldn't it be cool if you could paddle around with the transparent kayak? The waters of Lago General Carrera are perfect for such a kayak, as they're wonderfully turquoise and clear. No matter what you use to get around though, the main thing is that you're going to be able to fully take advantage of the caves, which have been a protected nature reserve since 1944.
The ice-cold turquoise waters I just mentioned make the caves appear even more contrasting and bathe them in an even prettier light. The walls of the caves, which cut through layers of white marble and look almost completely unreal, will simply take anyone's breath away! I think these caves look as if Vincent Van Gogh had painted them himself. The mostly small and manoeuvrable boats are able to pass through the caves and passages without any problems, and you'll feel as if you've dived into another world. It's a good thing that there's Instagram so we can sneak a little peek at them without having to book a flight to Chile. ;)
The Marble Caves are simply a feast for the eyes! If you ever have the opportunity then you have to go and see this natural phenomenon with your own eyes at least once in your life time!